agataJapan News
June News: Yona Yona Ale in Vietnam — 「よなよなエール」ベトナムでの独占販売開始
Yona Yona (meaning every night in Japanese) Ale is a American Pale Ale (APA) style beer brewed by Yo-Ho Brewing Company in Nagano-ken Kitasaga-gun, Japan. It is brewed with a generous amount of premium Cascade hops. Its uniqueness have been attracting a popularity among Japan's beer fans and made it into the most renowned craft beer in Japan.
Not only its full citrus flavor but also the balance of bitterness and sweetness will invite you to sip and indulge every night.
Awards: (2000–2008) Gold — International Beer Competition, American Pale Al
>>>Please visit our store agataJapan cafe YUKIMURA - B2 fl, Takashimaya mall (62 Le Loi St, District 1) or call (028) 22687444 to order. Thank you so much!
---
Yona Yona (có nghĩa là mỗi đêm trong tiếng Nhật) Ale là một loại bia kiểu Pale Ale (APA) của Mỹ được sản xuất bởi Công ty sản xuất bia Yo-Ho ở Nagano-ken Kitasaga-gun, Nhật Bản. Nó được ủ bằng một lượng lớn hoa bia Cascade cao cấp. Chính sự độc đáo của nó đã được rất nhiều yêu thích của người hâm mộ bia Nhật Bản và trở thành loại bia thủ công nổi tiếng nhất ở Nhật Bản.
* Không chỉ đậm đà hương vị cam quýt mà còn cân bằng của vị đắng và ngọt sẽ khiến bạn muốn nhâm nhi và thưởng thức loại bia này mỗi đêm.
Giải thưởng: (2000-2008) Giải Vàng — Cuộc thi bia quốc tế, American Pale Ale
>>> Mua Sản phẩm trực tiếp tại agataJapan Yukimura -Tầng B2, TTTM Takashimaya (62 Lê Lợi, Quận 1) hoặc gọi (028) 22687444 để đặt hàng.
#agata #agataJapan #Yukimura #Japanstore #Japanproducts #Takashimayavietnam #Vietnam #Saigon #quan1 #items #cooking #icecream #shopping #drinks #craftbeer #beer #YonaYonaAle #YonaYona
Located in District 1 of the busy like Ho Chi Minh City, agataJapan cafe GENNAI brings to customer an atmosphere, dishes and drinks very Japanese. We serve the Ochazuke, Udon with Somen noodle, and drinks. Especially, our Matcha and other Matcha drinks, ice cream are made from the premium matcha powder from Kyoto, Japan. It will be a special experience for you!
Foody Delivery
You can order Japanese food and drinks like matcha to home or office place.
Now.vn: https://www.now.vn/ho-chi-minh/agata-japan-cafe
Vietnammm: https://www.vietnammm.com/agata-japan
Monthly Event
Every month, GENNAI cafe organizes cultural exchanges, events in the month such as Somen Festival, Tea Day or Vietnamese-Japanese Mid-Autumn Festival to create opportunities for guests to meet, share and exchange cultures together.
Retails
Besides serving food and drinks, at the agataJapan you can buy Japanese spices, broths, and cooking ingredients that we use in our dishes, such as The traditional hundred-year-old soup of Ninben, spices served with rice, somen noodles, Tamari soy sauce or premium Matcha Kyoto green tea powder.
Space Rental
If you like to meet up friends or have informal business meeting in a truly Japanese environment >>> agataJapan is a place for you!
Let visit the store to enjoy the real Match and Japanese food like Ochazuke, Udon or Tamago. We are happy to serve you!
From Japan to the World / From the World to Japan
From Tradition to Today / From Today to Tradition 
#agata #agataJapan #cafe #lunch #setlunch #order #delivery #foodie #giaohang #antrua #monNhat #monngon #yummy #foody #vietnammm #ochazuke #udon #matcha #salad #tofu #jelly #tamago #Japanesefood #vietnam #Saigon  #お茶漬け #うどん #抹茶
agataJapan.cafe
私たちの想いは、カフェでくつろいでいただき、日本の文化をベトナムの方々と一緒に楽しむことです。
About the building of agataJapan.cafe
agatajapan.cafe is designed based on a Kyoto townhouse. A general townhouse is characterized by a narrow entrance and a deep depth, which is called "the bed of eel".
"AgataJapan.cafe YUKIMURA" for
Ho Chi Minh City Takashimaya (B2F, 92-94 Nam Ky Khoi Ngnia St.) , the black
we open the scan Culture base "agataJapan.cafe YUKIMURA".
We propose ways of using Japanese products in the local life and connect awareness → experience → purchasing and customer behavior through the three functions of "information dissemination," "food and drink," and "retail."
By establishing a store in Ho Chi Minh City's Takashima Island, which is located in the center of the city and where many wealthy people gather,
we aim to achieve stable sales and to boost Japan with all Japan through regular product purchasing. You
agataJapan.cafe is based on the concept of the store with Japanese great
people. Unagi tea pickle, which combines IOT and tradition, continues its first store "GENNAI" in Hiraga Gen, and this time it was "YUKIMURA."
The second store focused on Japanese products, especially alcohol. Vermilion of Cow that the image of a Yukimura Sanada there is an episode of your thirsty
centers "Akasonae" is designed in the fort of the image of Japanese culture, set the "castle keep" dealing with a luxury line-up of liquor and crafts of various places behind
I have placed. On the front side, it sets the tie-up space "branch castle" with each municipality to expand in two weeks units agata = prefecture as the theme
and location, we will continue to introduce the various parts of Japan of Bussan.
Facebook GENNAI < https://www.facebook.com/agatajapan.cafe >
Facebook YUKIMURA < https://www.facebook.com/agataJapancafe-YUKIMURA-1747045222016768/ >
About Matcha
At agata Japan cafe, you can taste authentic green tea.
The origin of Matcha is China. In Japan, Rikyu was developed as a tea ceremony in the 16th century. This is one of the origins of the hospitality that the lord offers to the customer.
At agata japan cafe, we offer Japanese-style hospitality.
You can also enjoy the full-fledged matcha of Matcha brand "Chacha" and the "taste" and "scent" of tea purchased from Japan.
About Hiraga Gennai
Genga Hiraga worked as a herbalist, geologist, poet, novelist, playwright, copywriter, doctor, entrepreneur, and inventor. It was like something like Leonardo da Vinci in Japan.
The famous catch copy in Japan, "Earth Day," is what he thought. When summer comes, you are often asked. Even now, it has taken root as a practice to prevent summer batting.
Also, it is known that even if you could spread the "electronic" to the world in Japan.
#agata
If you post the hashtag "#agata" to instagram, facebook or twitter, the color of the lighting in the store will change.
This is the fusion of Internet technology and the real world (IoT).
IoT is the Internet and real networks.
Please post with #agata and try once in a place where it happens in the store.
You can only experience at agata Japan cafe!
agataJapan.com
With agataJapan.com, you can easily taste Japanese cuisine including Matcha in Ho Chi Minh City.
Here you can enjoy shopping for Japanese products.
The products handled by this mail order site provide only reliable products.
Purchased items will be delivered in a minimum of one day, so why not check once by all means?
店舗情報
agata cafeは、ベトナム・ホーチミン1区の北部にあります。
有名な発明家「平賀源内」が由来のこのカフェを「agata cafe gennai」と名付けました。
agataJapan.cafe GENNAI
Tel: 028.2268.7444

No Reservation
チーム
各業界のトップとして活躍されている方々によって、agata japan cafeはプロデュースされました。それらの異なる才能の組み合わせによって完成したagata japan cafeは、ベトナムにある数多くのカフェの中でも、特別な存在になりました。
Music
Shuya Okino
Japan ware
Kenta Yamada
Feng Shui
Seisho Suzuki
Cuisine
Kazuhiro Kimura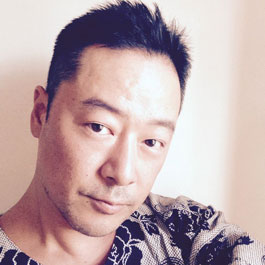 Photo
Takayuki Nakano
Caligraphy
Shunkei Aoi
Produce
Masakatsu "Mark" Hayashi
コンタクト
agatajapan.cafeの 「おもてなし」を向上させるために、皆様のご意見をお待ちしています。agata cafeや接客について感じたこと、伝えたいことは、どんな些細なことでも教えていただけると幸いです。