agataJapan News

Yona Yona Ale in Vietnam — 「よなよなエール」ベトナムでの独占販売開始
Yona Yona (meaning every night in Japanese) Ale is a American Pale Ale (APA) style beer brewed by Yo-Ho Brewing Company in Nagano-ken Kitasaga-gun, Japan. It is brewed with a generous amount of premium Cascade hops. Its uniqueness have been attracting a popularity among Japan's beer fans and made it into the most renowned craft beer in Japan.
Not only its full citrus flavor but also the balance of bitterness and sweetness will invite you to sip and indulge every night.
Awards: (2000–2008) Gold — International Beer Competition, American Pale Al
>>>Please visit our store agataJapan cafe YUKIMURA – B2 fl, Takashimaya mall (62 Le Loi St, District 1) or call (028) 22687444 to order. Thank you so much!
—
Yona Yona (có nghĩa là mỗi đêm trong tiếng Nhật) Ale là một loại bia kiểu Pale Ale (APA) của Mỹ được sản xuất bởi Công ty sản xuất bia Yo-Ho ở Nagano-ken Kitasaga-gun, Nhật Bản. Nó được ủ bằng một lượng lớn hoa bia Cascade cao cấp. Chính sự độc đáo của nó đã được rất nhiều yêu thích của người hâm mộ bia Nhật Bản và trở thành loại bia thủ công nổi tiếng nhất ở Nhật Bản.
* Không chỉ đậm đà hương vị cam quýt mà còn cân bằng của vị đắng và ngọt sẽ khiến bạn muốn nhâm nhi và thưởng thức loại bia này mỗi đêm.
Giải thưởng: (2000-2008) Giải Vàng — Cuộc thi bia quốc tế, American Pale Ale
>>> Mua Sản phẩm trực tiếp tại agataJapan Yukimura -Tầng B2, TTTM Takashimaya (62 Lê Lợi, Quận 1) hoặc gọi (028) 22687444 để đặt hàng.
#agata #agataJapan #Yukimura #Japanstore #Japanproducts #Takashimayavietnam #Vietnam #Saigon #quan1 #items #cooking #icecream #shopping #drinks #craftbeer #beer #YonaYonaAle #YonaYona
—

Located in District 1 of the busy like Ho Chi Minh City, agataJapan cafe GENNAI brings to customer an atmosphere, dishes and drinks very Japanese. We serve the Ochazuke, Udon with Somen noodle, and drinks. Especially, our Matcha and other Matcha drinks, ice cream are made from the premium matcha powder from Kyoto, Japan. It will be a special experience for you!
Foody Delivery
You can order Japanese food and drinks like matcha to home or office place.
Now.vn: https://www.now.vn/ho-chi-minh/agata-japan-cafe
Vietnammm: https://www.vietnammm.com/agata-japan
Monthly Event
Every month, GENNAI cafe organizes cultural exchanges, events in the month such as Somen Festival, Tea Day or Vietnamese-Japanese Mid-Autumn Festival to create opportunities for guests to meet, share and exchange cultures together.
Retails
Besides serving food and drinks, at the agataJapan you can buy Japanese spices, broths, and cooking ingredients that we use in our dishes, such as The traditional hundred-year-old soup of Ninben, spices served with rice, somen noodles, Tamari soy sauce or premium Matcha Kyoto green tea powder.
Space Rental
If you like to meet up friends or have informal business meeting in a truly Japanese environment >>> agataJapan is a place for you!
Let visit the store to enjoy the real Match and Japanese food like Ochazuke, Udon or Tamago. We are happy to serve you!
From Japan to the World / From the World to Japan
From Tradition to Today / From Today to Tradition
#agata #agataJapan #cafe #lunch #setlunch #order #delivery #foodie #giaohang #antrua #monNhat #monngon #yummy #foody #vietnammm #ochazuke #udon #matcha #salad #tofu #jelly #tamago #Japanesefood #vietnam #Saigon #お茶漬け #うどん #抹茶
agata japan cafe
Our mission is to share Japanese culture and Vietnamese through the experience of relaxing time in our cafe.
Our Architecture of agata cafe
agata cafe is designed along the line with "machi-ya" in Kyoto. Machi-ya is a traditional-style house in Japan.
The entrance of machi-ya is tipically narrow and the room has a large depth.
Japanese people call it "unagi-no-nedoko" which means a bed of a eel.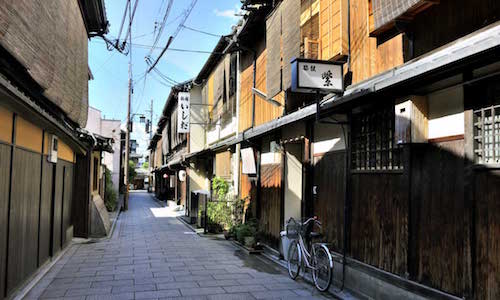 Matcha
Our speciality is Matcha from Kyoto. Originally comes from china and developed by Rikyu in 16 century to the tea ceremony. It is essence of hospitality the host offers to his guest. We staff in agata cafe serve our customers as if they are the guest visit in only one time in the life. we offer real matcha and other tea proudly and are produced under tchatcha brand.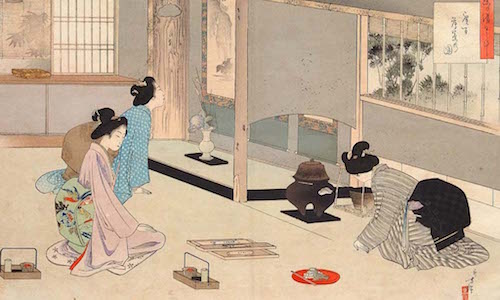 Gennnai Hiraga
You can call him Leonard Da Vinch in japan. He was a herbalist, a geologist, a poet, a novelist, a play writer, a copy writer, a doctor, an entrepreneur, and an inventor. In Japan, specialy famous for his copy "Doyo no Ushi-no-hi" whichi means eat a teriyaki eel in summer to gain energy. Also known as re-inventor of "elekiteru", a hand driven electric generator.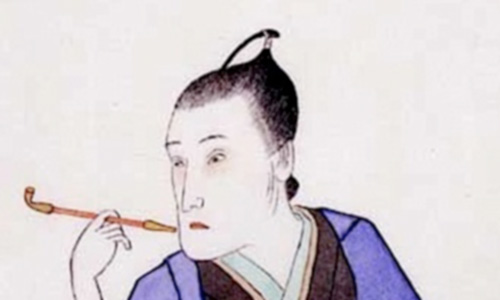 #agata
Post your instagram, facebook or twitter with hash tag #agata, you will find the lights blink, flash and change their colour. But why? This is the combination of Internet tecnology and real things. IoT, the Internet of Thing is network of the internet and physical things. See what happens your post with #agata. You can experience it only here at agata japan cafe!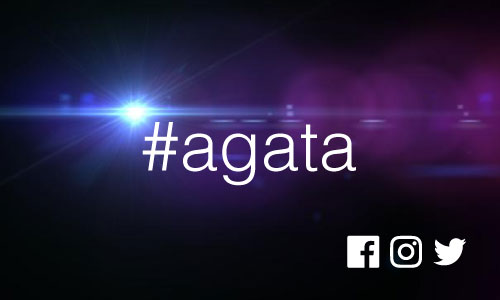 agatajapan
As you enjoyed matcha and japanese cuisine, you can do it in your home. agatajapan.com is a EC site that you can buy Japanese products. You will shop variety of choices. We offer real products that guaranteed by Japanese. Your purchase will be in your hands in one day in the earliest! Check it out.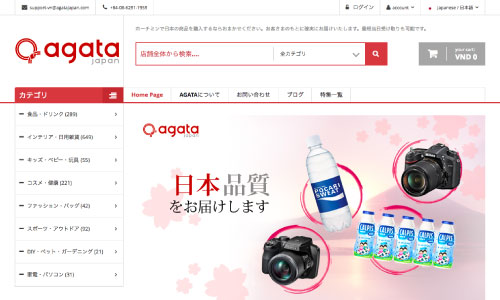 shop information
We are located north part of district 1, HCMC, Viet Nam. The first agata cafe in the world. We call this first branch "agata cafe gennai" named after famous inventor Gennai Hiraga.
team
Our team is made up with gifted Japanese. With unique combination of their different talents, agata japan cafe is stood shine among the numerous cafes in Viet Nam.
Music
Shuya Okino
Japan ware
Kenta Yamada
Feng Shui
Seisho Suzuki
Cuisine
Kazuhiro Kimura
Photo
Takayuki Nakano
Caligraphy
Shunkei Aoi
Produce
Masakatsu "Mark" Hayashi
contact
We welcome your opinions! It helps us to improve our "omotenashi". Let us hear what you think about our cafe, attitude and whatever you want to tell us!